Melissa Ladd : Moi. Founder and "creative director" if-you-will of Prête-Moi Paris since October 2009, I have been living in Paris since 2002, and still find it to be the most fascinating place in the world. I am a writer and creative person who studied French and litterature. I also have a background in dance and theater, hence the occasional dramatic post! 😉 And then of course, I have my muse : Paris. Find me on twitter under PreteMoiParis ; instagram ; pinterest ; flickr and on facebook… These are my "Pieces of Paris!"
Occasional contributors :
Jenny Bailey : Having enjoyed a number of Parisian adventures between the ages of 14-25, this London-based writer heads to Paris whenever budget allows. Although the capital's landmarks are impressive, she loves nothing better than sitting in cafés opposite these tourism spots, people and poodle-watching. Glass of red in-hand and cheese board within reach, she loves sitting back and absorbing all that Paris has to offer. Known on the wed as Bonny Bailey she is a writer, creator and above all things – a smiler. She loves travel, theatre, rugby and secretly believes she is the descendant of a Disney Princess. Mlle Bailey is a professional writer and journalist and writes gratuitously for Prête-Moi Paris with sponsored links (to earn her daily baguette!), and we are lucky to have her on our team!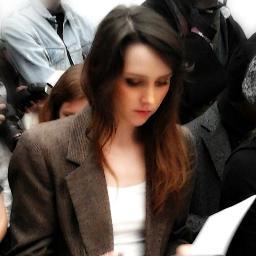 Quinn C. of Quinntessential Style blog writes about fashion and style. She studied fashion at LSU  has lived and worked in Paris, France and now is currently conquering Sydney. She has interned at Vogue Paris, and studied at the Sorbonne. She is a fantastically creative person and an incredible friend; as gorgeous as a model and as vibrant as a movie star. (I love her, can you tell!?!) 😉
Frank Cierpial lives and studies in the New York area. One of the most passionate people I have ever met, about France, all things French and Paris. He is almost as equally passionate about Jean Paul Gaultier and hopes to work in fashion in Paris when he is finished with his studies. He is the new Prête-Moi Paris – New York Fashion correspondent and will be keeping us all informed about what is happening in the Big Apple concerning all things fashion and French!